Featured Article
Millvale Ecodistrict Collaborative Winter 2021 News Letter December 30, 2021
Millvale Ecodistrict Collaborative put in some work in 2021! Check out these awesome projects that… 
---
2021
Millvale Community Library's new "free fridge" shares fresh food with the community   September 13, 2021
Millvale families, your community is stepping up to share fresh food with you. Earlier this month, a group of local organizations began stocking the Millvale Free Fridge, a brightly painted, solar-powered … 
---
Garden-to-table feast set Sept. 11 in Millvale  September 3, 2021
The Gardens of Millvale is hosting its first-ever fundraising dinner using veggies and herbs grown in its community gardens — and everyone… 
---
Going Solar Isn't Easy, But New Energy Co-op Wants To Help Local Residents Make The Switch  February 22, 2021
The idea of switching to solar power can feel intimidating, given high upfront costs and possible confusion about how the technology works and how reliable it is. But community groups in Etna, Millvale, and Sharpsburg hope to… 
---
Communities face Deadlines for Girty's Woods  February 11, 2021
Why are Girty's Woods so important to the people of Millvale Borough and Shaler and Reserve townships that students, businesses and residents have joined … 
---
COVID-19 Response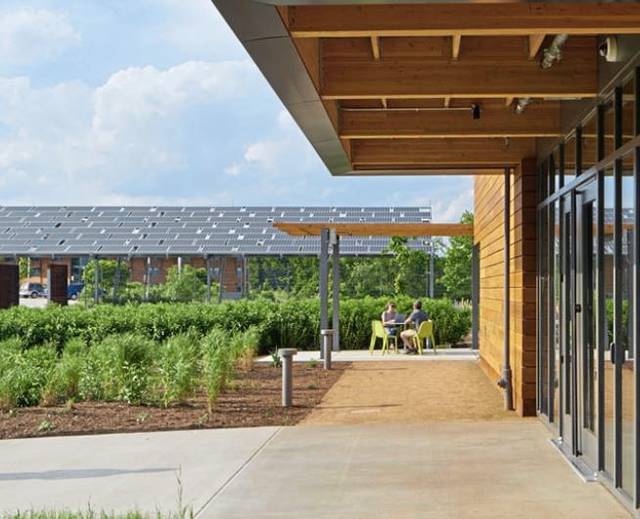 Eden Hall Trout to be harvested, delivered to 412 Food  Rescue in Millvale   May 13, 2020
Fish that were raised in Chatman University's Eden Hall will be harvested today and Saturday to feed people across the Lower Valley.  The coronavirus pandemic canceled usual…
---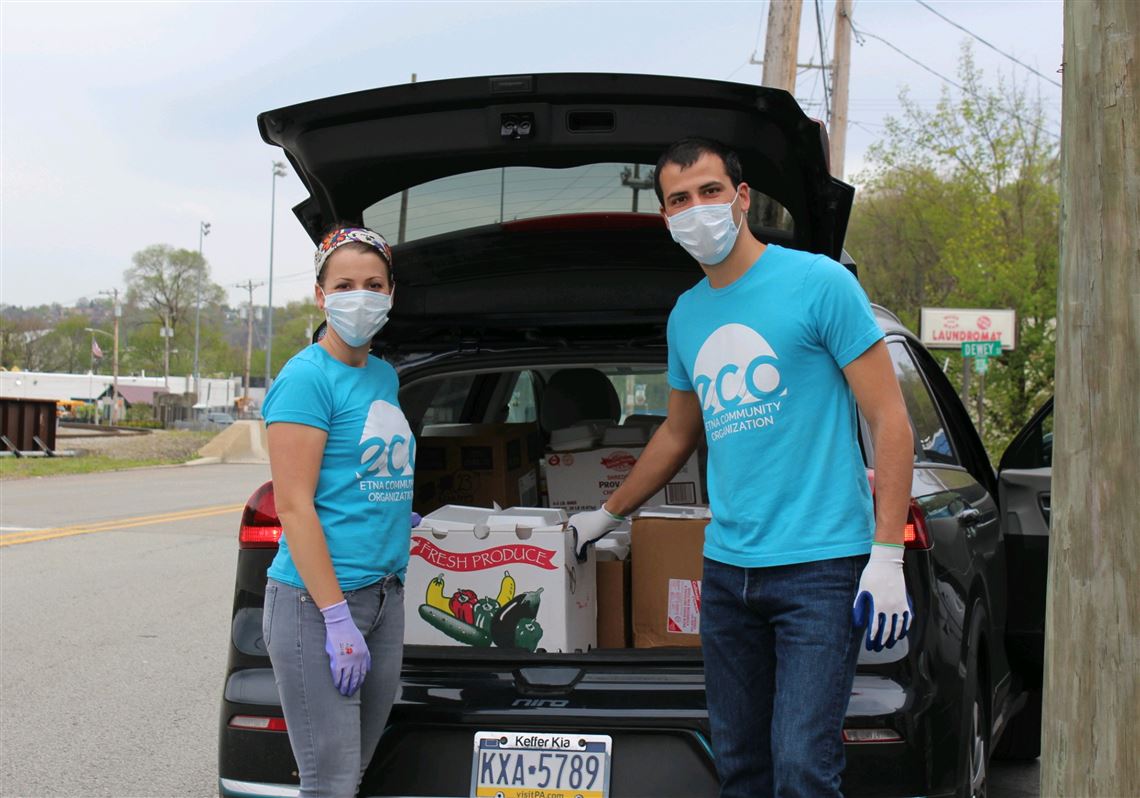 'People are more invested in doing good': EcoDistrict serving up charitable 'Dinners for Neighbors'  May 7, 2020
Dinner with friends is something we've all missed during the COVID-19 lockdown but Triboro EcoDistrict members have come up with a great replacement: "Dinners for Neighbors."
---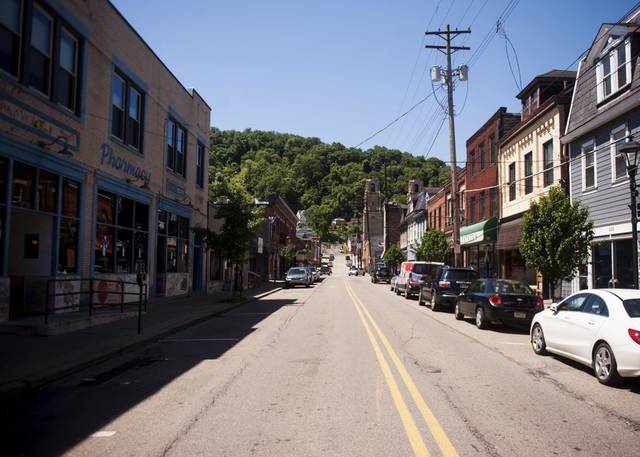 Millvale, Etna, Sharpsburg buddy up to aid those in need during quarantine  April 24, 2020
The simple act  of calling a neighbor could be enough to change someone's day during the ongoing coronavirus outbreak, leaders of the Millvale Community Development Corporation (MCDC) said. 
---
Crisis fund helps Allegheny, Beaver organizations cope with pandemic  April 16, 2020
A Pittsburgh nonprofit has tapped funding from the Hillman Foundation to provide loans and grants to organizations in Allegheny and Beaver counties that are experiencing economic distress…
---
2020
Millvale Ecodistrict Achieves Nationally Recognized EcoDistricts™ Certification, Second in the World  May 28, 2020
Millvale Ecodistrict Achieves Nationally Recognized EcoDistricts™ Certification, Second in the World. A catalyst for the region and a role model for the world. PITTSBURGH, PA?—?The Millvale…
---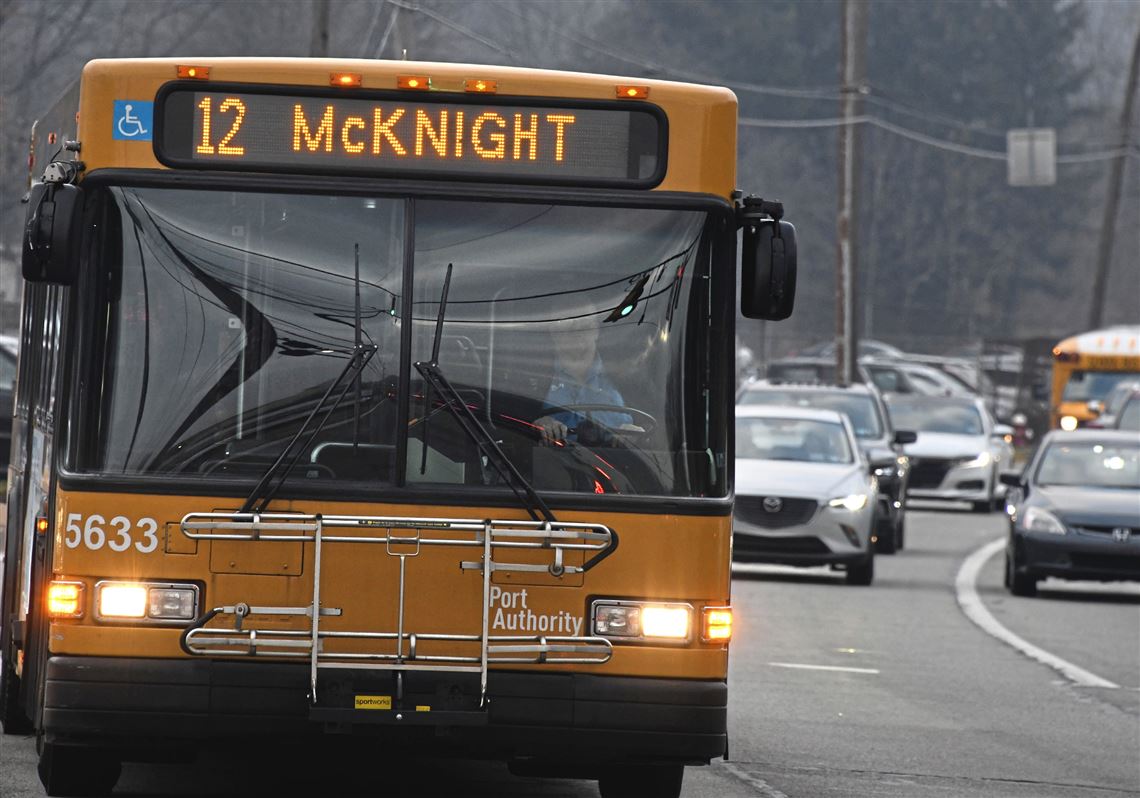 After years of maintaining, Port Authority is finding small ways to add service March 14, 2020
Some are as simple as a name change to avoid confusion. Others involve changing the path of bus routes against rush-hour traffic to expand service to other areas. But make no mistake, Port…
---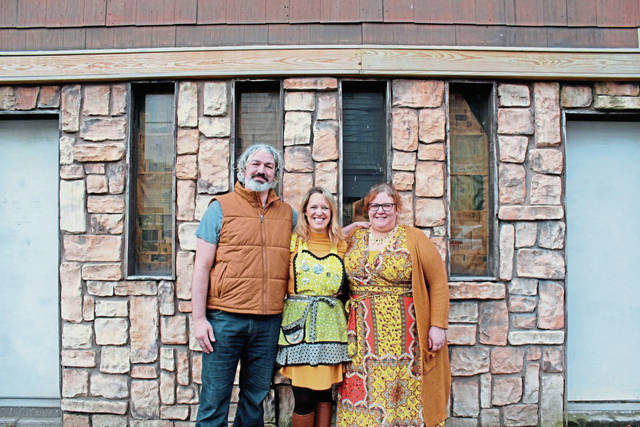 Millvale business owner helping reshape, energize the borough Feburary 4,2020
Tupelo Honey Teas, the Millvale Community Library (MCL) and Triboro EcoDistrict are collaborating to reshape a portion of Millvale's Grant Avenue over the next three to five years.
---
Baby Loves Tacos opens second location in Millvale January 22, 2020
After months of anticipation, Millvale is welcoming a new baby this week.  Baby Loves Tacos will hold a soft opening for its Grant Avenue location on Friday night from 5 to 8 p.m…
---
2019
Jen Saffron's Sprezzatura Café in Millvale serves Italian food made (sustainably) with love December 9, 2019
There's a new eatery in Millvale in a community space where everyone is welcome and the food is affordable. Sprezzatura Café, located in The Millvale Food and Energy Hub on…
---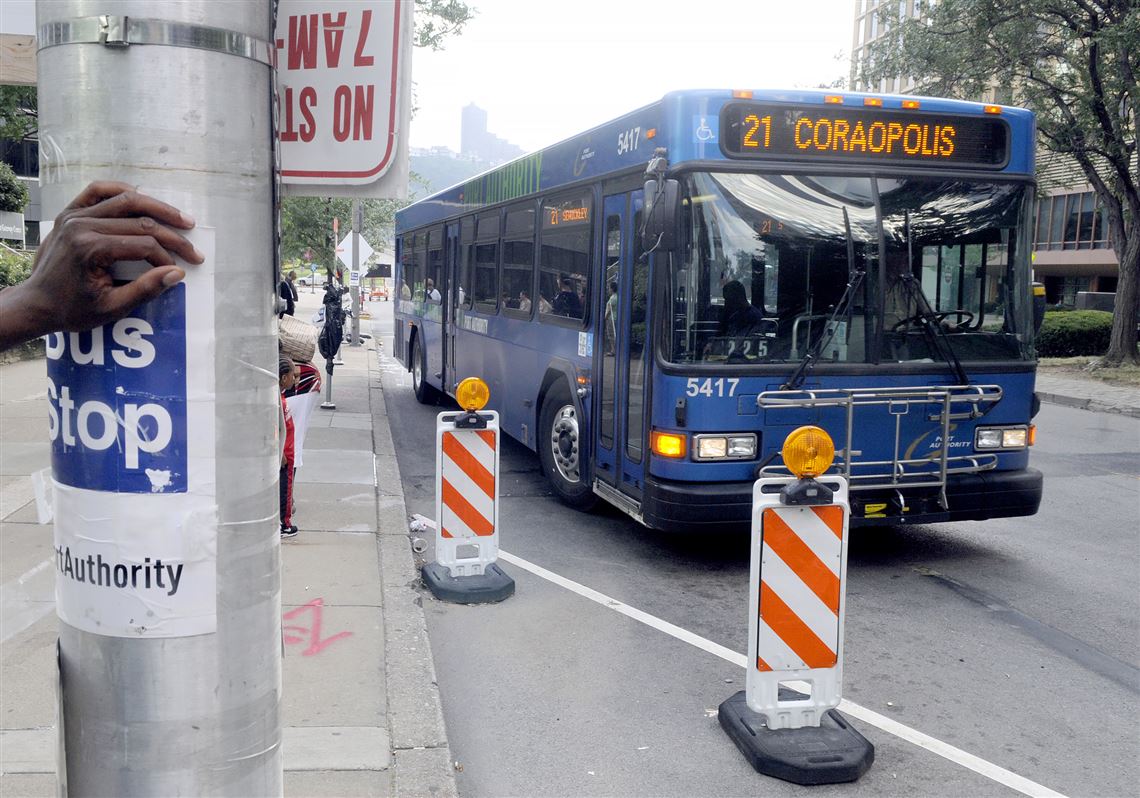 Port Authority to reroute some buses to service CCAC North and Northland Library November 17, 2019
More than five years after North Hills residents, businesses and organizations began lobbying for it, Port Authority will extend service to Community College of Allegheny County's North Campus and…
---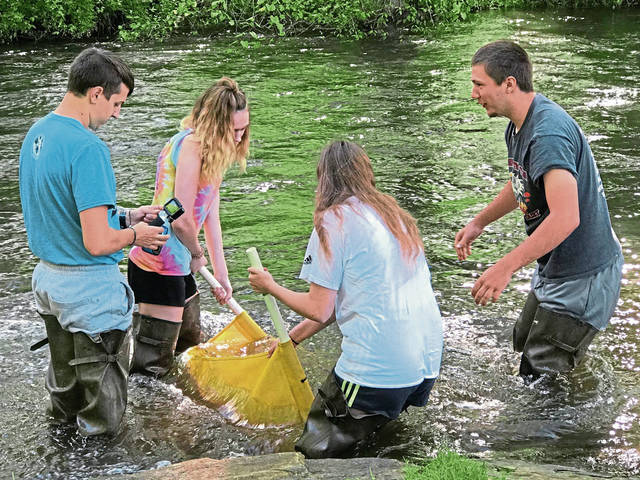 Millvale Library, Girty's Run Watershed offer environmental fellowship opportunities September 27, 2019
Shaler Area eighth through 12th graders have the opportunity to gain hands-on environmental conservation experience and serve their communities through an after-school…
---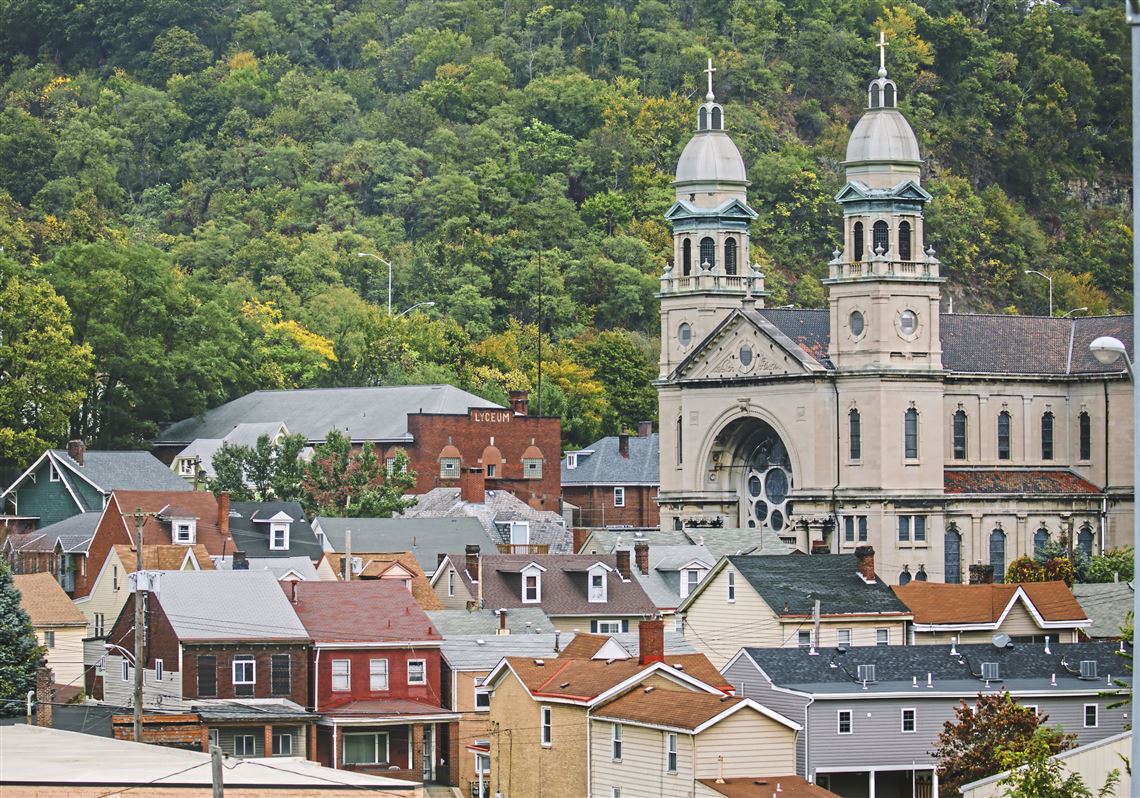 Etna, Millvale and Sharpsburg working to keep real estate accessible May 16, 2019
Etna, Millvale and Sharpsburg boroughs, which comprise the Triboro Ecodistrict, are working to retain the character of their neighborhoods and slow gentrification through a…
---
Residents and friends from Millvale, Etna and Sharpsburg have been dreaming and working together to make our communities healthier, greener, and kinder. This effort is called the Triboro Ecodistrict. 
---
With millions in funding and new businesses opening, are Millvale, Sharpsburg & Etna the next hot neighborhoods? Feburary 25, 2019
Last week, the Power of 32 Site Development Fund announced a $9.6 million loan to jumpstart construction on Riverfront 47, a 30-acre brownfield redevelopment project located on the…
---
2018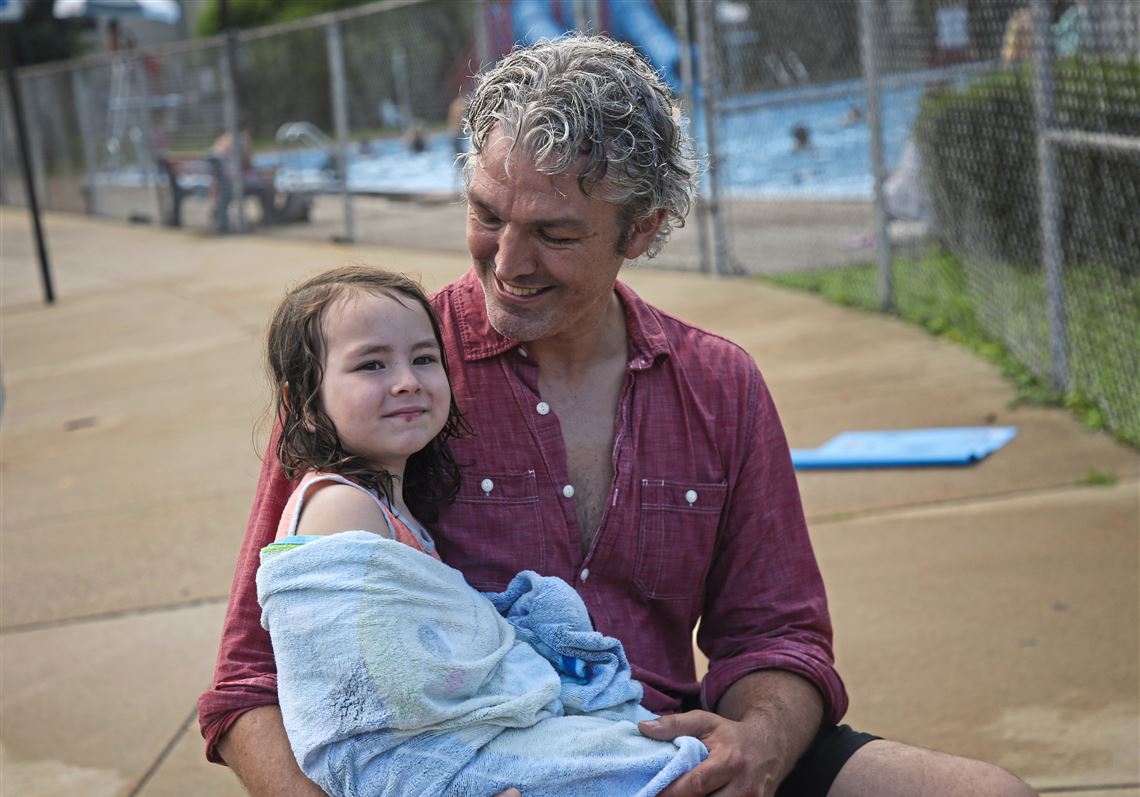 Three Allegheny River boroughs help each other with ecodistrict game plan July 2, 2018
For generations, Millvale, Etna and Sharpsburg had heavy industry and flooding in common. Then, they had declining industry and flooding in common. Hurricane Ivan in 2004 was the devastating…
---
Millvale library, sustainability coordinator recognized at Neighborhood Allies Award ceremony  November 27, 2018
Nearly 200 people attended Neighborhood Allies' Second Annual Healthy Neighborhoods Celebration and Award Ceremony on Nov. 16 at the Carnegie Museum of Art…
---
Triboro EcoDistrict Announce Support for Millvale, Etna, and Sharpsburg Effort May 31, 2018
PITTSBURGH, PA (May 29, 2018) Sharpsburg Neighborhood Organization, New Sun Rising, and Etna Economic Development Corporation announce the launch of the Triboro EcoDistrict and…
---
Sharpsburg, Etna, Millvale will share $2.3 million Hillman grant for energy alternatives May 25, 2018
Three Allegheny County river towns are partnering to implement sustainable development and energy alternatives thanks to a $2.3 million grant. The Sharpsburg…
---
2017
Millvale's Food + Energy Hub received Market Confidence award at the first "Annual Healthy Communities Awards" hosted by Neighborhood Allies.
---
Millvale Sustainability Coordinator Helps Pair Economic Growth With Environmentally Minded Practices September 18, 2017
As Zaheen Hussain walked through the garden at the Millvale Community Library, he pointed to a small instrument mounted on the library's outer wall. "You can see the air quality monitor on the…
---
New Tazza d'Oro coffee shop to anchor Millvale's Bennett Station project August 21, 2017
It took nearly 25 years, but Millvale is finally getting its Tazza d'Oro.  After graduating from Pitt in the early '90s, Amy Enrico, a Millvale resident at the time, looked at buying a building next to Jean-Marc
---
Triboro Ecodistrict will expand Millvale's nationally-recognized model to Sharpsburg and Etna August 10, 2017
In May, when Millvale was awarded a prestigious national environmental planning award from the American Planning Association (APA), jury chairman W. Shedrick Coleman told NEXTpittsburgh…
---
Millvale EcoDistrict: 2017 Western Pennsylvania Environmental Awards. Award presented by the Pennsylvania Environmental Council and produced by OPR Group for the Pennsylvania Environmental Council. 
---
Millvale is thrust into the national spotlight with an award for its Ecodistrict Pivot Plan May 25, 2017
L.A., Austin, Miami and . . . Millvale?  This month's announcement that Millvale was awarded a National Planning Achievement Award from the American Planning Association (APA) thrust…
---
Solar finds a home in Millvale as Ecodistrict grows April 17, 2017
"Do you want to see something cool?" Millvale Sustainability Coordinator, Zaheen Hussain walks to the side of the Millvale Community Library and gestures to the electric meter…
---
New Sun Rising purchases Millvale Moose lodge for new sustainable food service hub March 16, 2017
New Sun Rising finally has a home, and they've invited some friends to move in with them.  The social enterprise incubator, founded in 2005 by brothers Brian and Scott Wolovich…
---
2016
Tupelo Honey Teas brewing a move to Millvale Feburary 16, 2016
Ever since starting her company Tupelo Honey Teas in 2007, Danielle Spinola has wanted to move her business to Millvale. It's where she grew up and where her family lives, and…
---
The Gardens of Millvale provides the area with consistent fresh produce and strengthens the community.
---
The Millvale Ecodistrict is a community collaboration between residents, local business owners, and community organizations.  Hear what various individuals have to say about Millvale's EcoDistrict Pivot Plan.